existing locks
existing locks
All Lockstate lever Remotelocks are supplied with a 25mm spring barrel latch. This is fine when instaling on a new door but more often than not there will already be an existing latch in place. Remotelocks 6iM and 7i are compatible with some mortice latches. In general they should be the Euro DIN type with a 72mm gap between the spindle and Euro cylinder. We offer 3 different mortice latches from Zoo, Salto and Startec. Each one has different features. More info here.
It is common to replace both the mortice and the nightlatch but often when you remove these you end up with several holes in the door that need to be filled. To avoid filling we have manufactured stainless steel plates that can hide these holes. The following steps show how the plates are fitted with the Remotelock 7i and Salto latch. We also have plates for the standard 7i. Plates are also available for the 6iM and RL4000.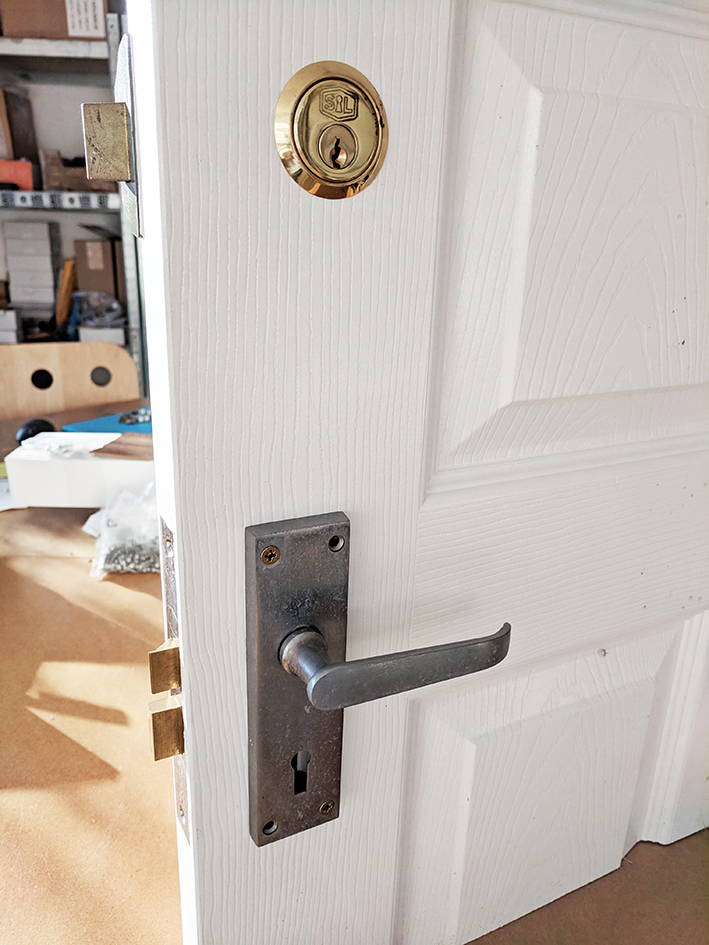 1. This shows a typical lock setup, standard mortice latch, lever handle and nightlatch.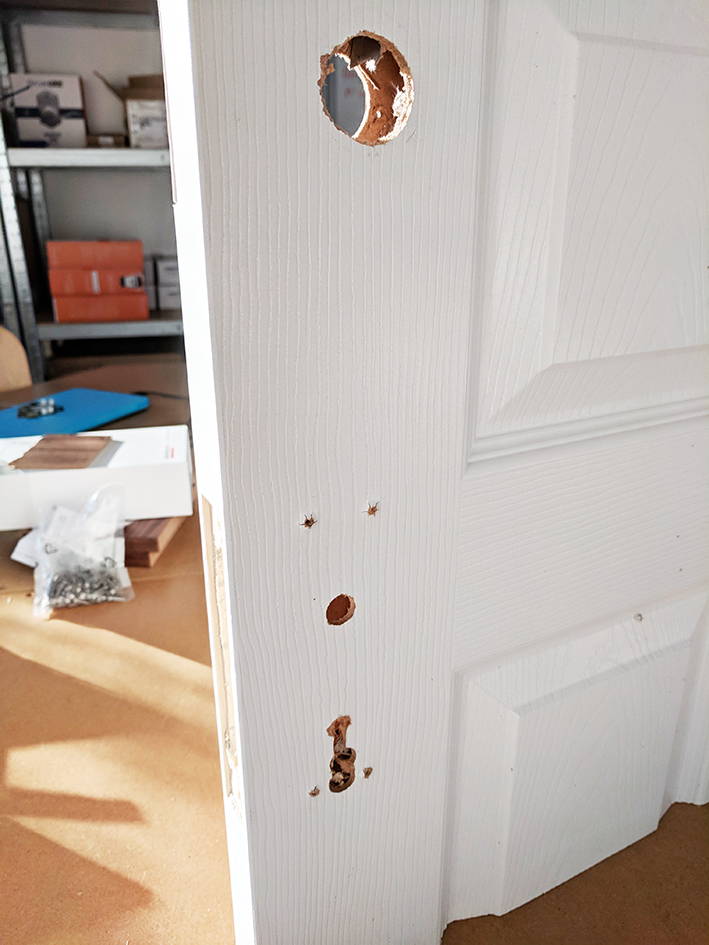 2. Remove the existing hardware, the door has many holes and does not look pretty.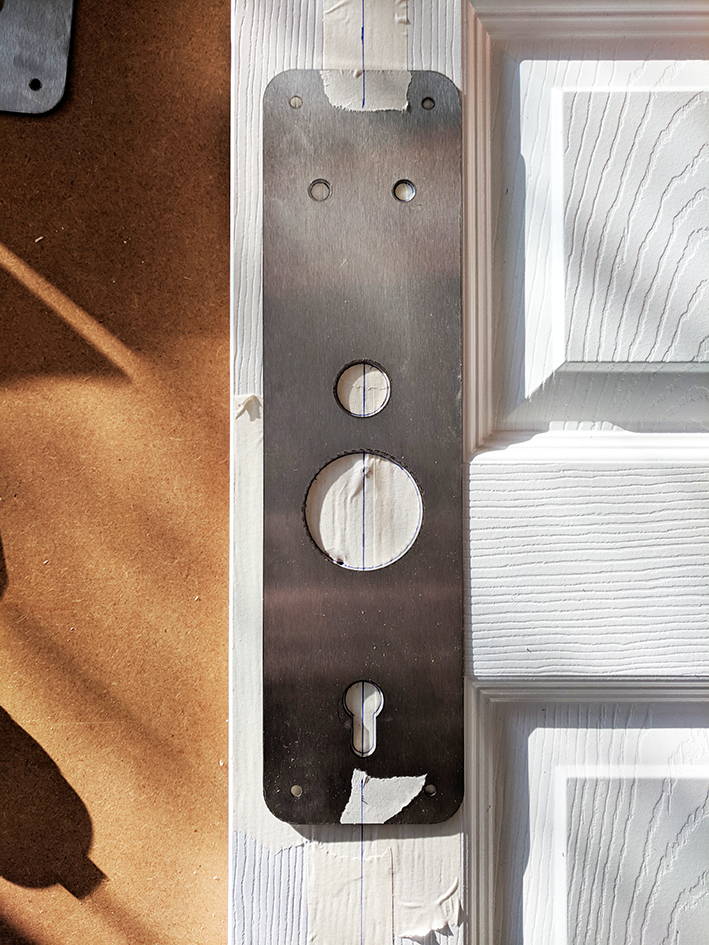 3. Apply masking tape to the door and draw a vertical line that corresponds with the backset of the new mortice, in this case we are fitting the Salto so it is 60mm. Position the plate so that it best covers all the holes. Draw around each hole. Do the same on the other side.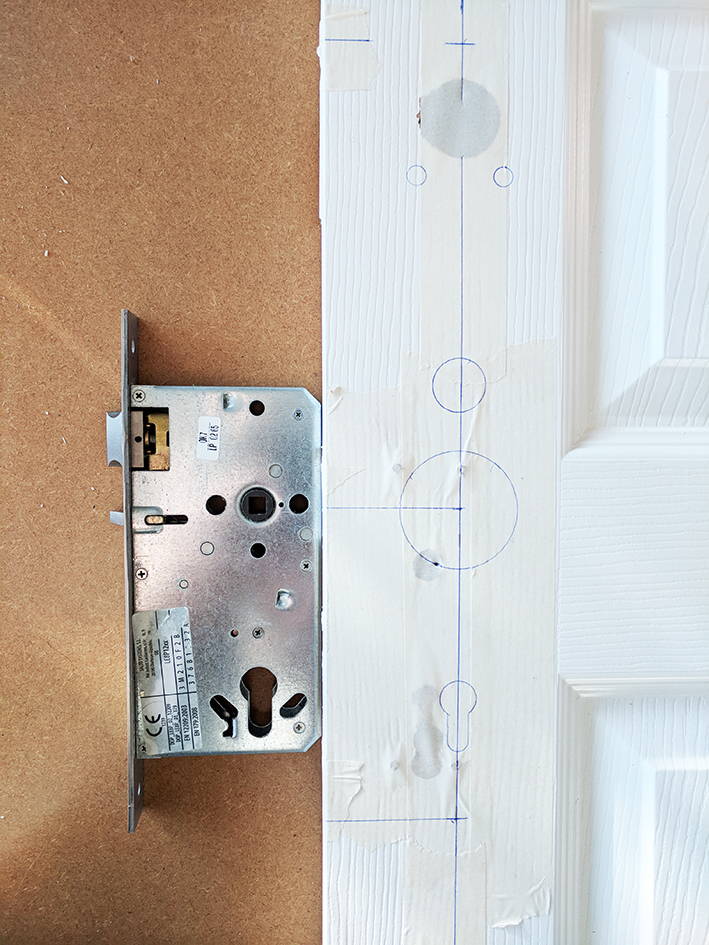 4. Align the mortice so that the centre of the spindle is in the middle of the large circular hole.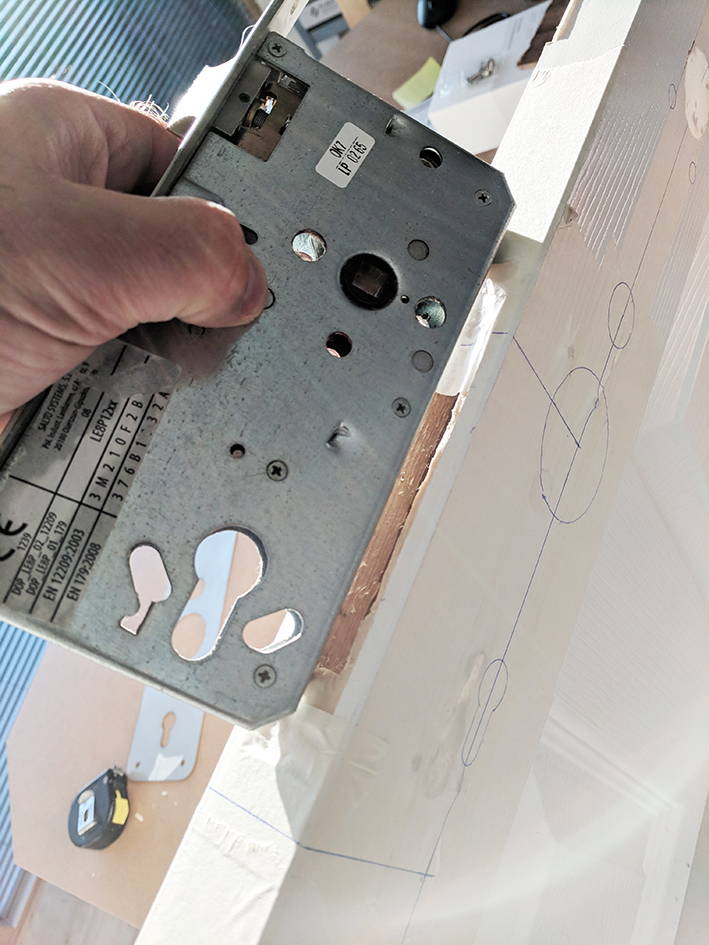 5. The existing slot in the door that housed the mortice needs to be made longer and deeper.
6. Drill out the holes through the door.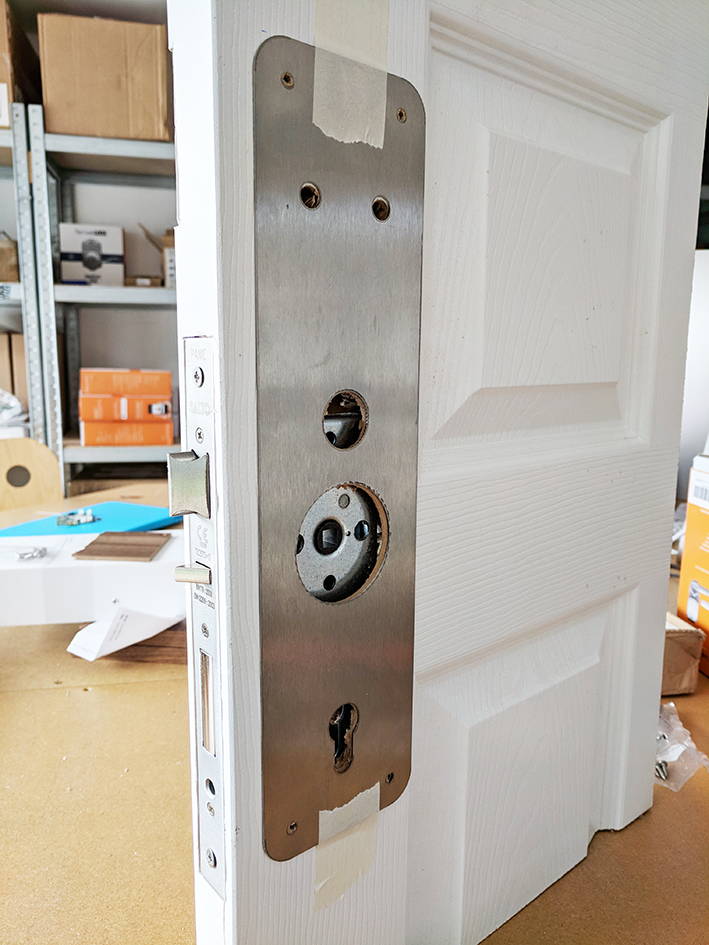 7. Install the mortice latch.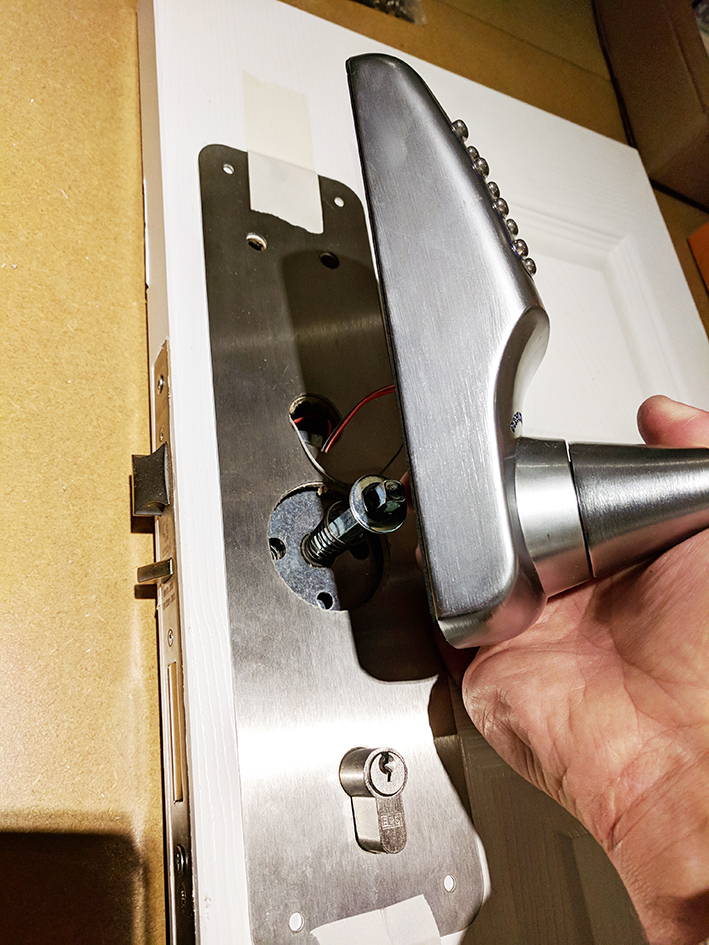 8. insert the spindle and spring and offer up the keypad. There is no need to fit the optional fire cup or cable tube. Fit the bottom euro keyed cylinder.
9. Fit the backplate making sure that the 3 screws have been cut to the correct length. Fit the battery pack.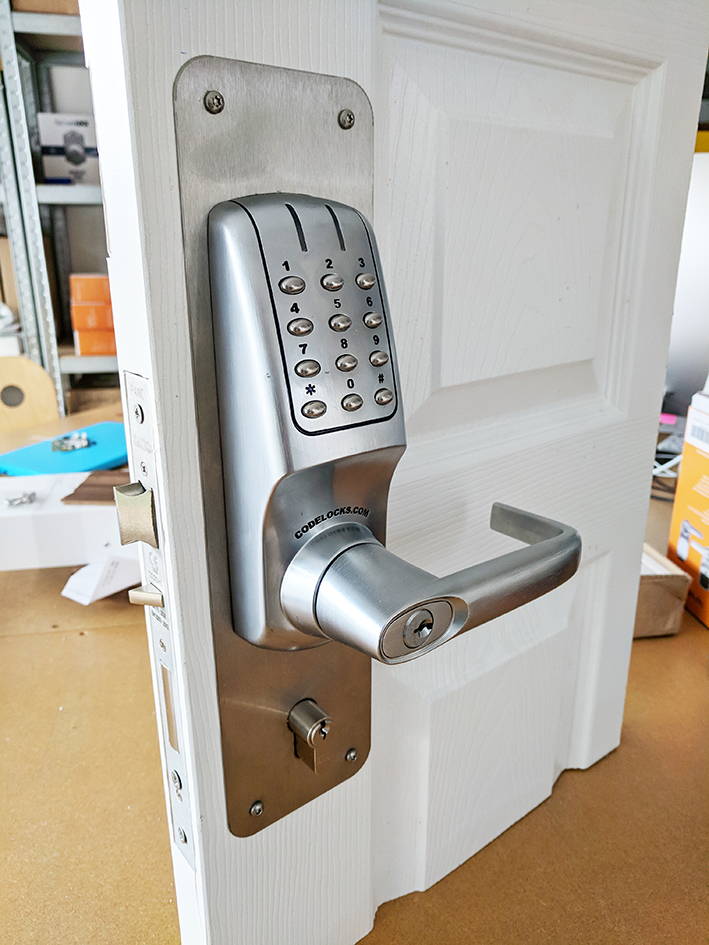 Use the 8 included stainless screws to fix both plates to the door. Here is the finished result!