ACS-Wired
ACS-Wired

ACS - CLOUD BASED ACCESS SYSTEMS FOR RENTAL & COMMERCIAL BUILDINGS
The Lockstate ACS is a cloud-based Access Control System that integrates external door controllers with Remotelock stand-alone Wi-Fi connected door locks for a complete, internet connected access solution. Now doors can be grouped and opened with one code. Whether you have 1 or 64 doors, the Lockstate ACS brings smart connected solutions to small and mid-sized businesses and all easily managed in our smartCONNECT online portal.
Access Control System (ACS) overview

Lockstate ACS is available in kits for 1 and 2 doors. We also supply kits that can support up to 64 doors. Please get in touch and we will provide a quote.
Download the ACS PDF here for more info. The ACS is also compatible with HID Global smartphone readers, click here for more info.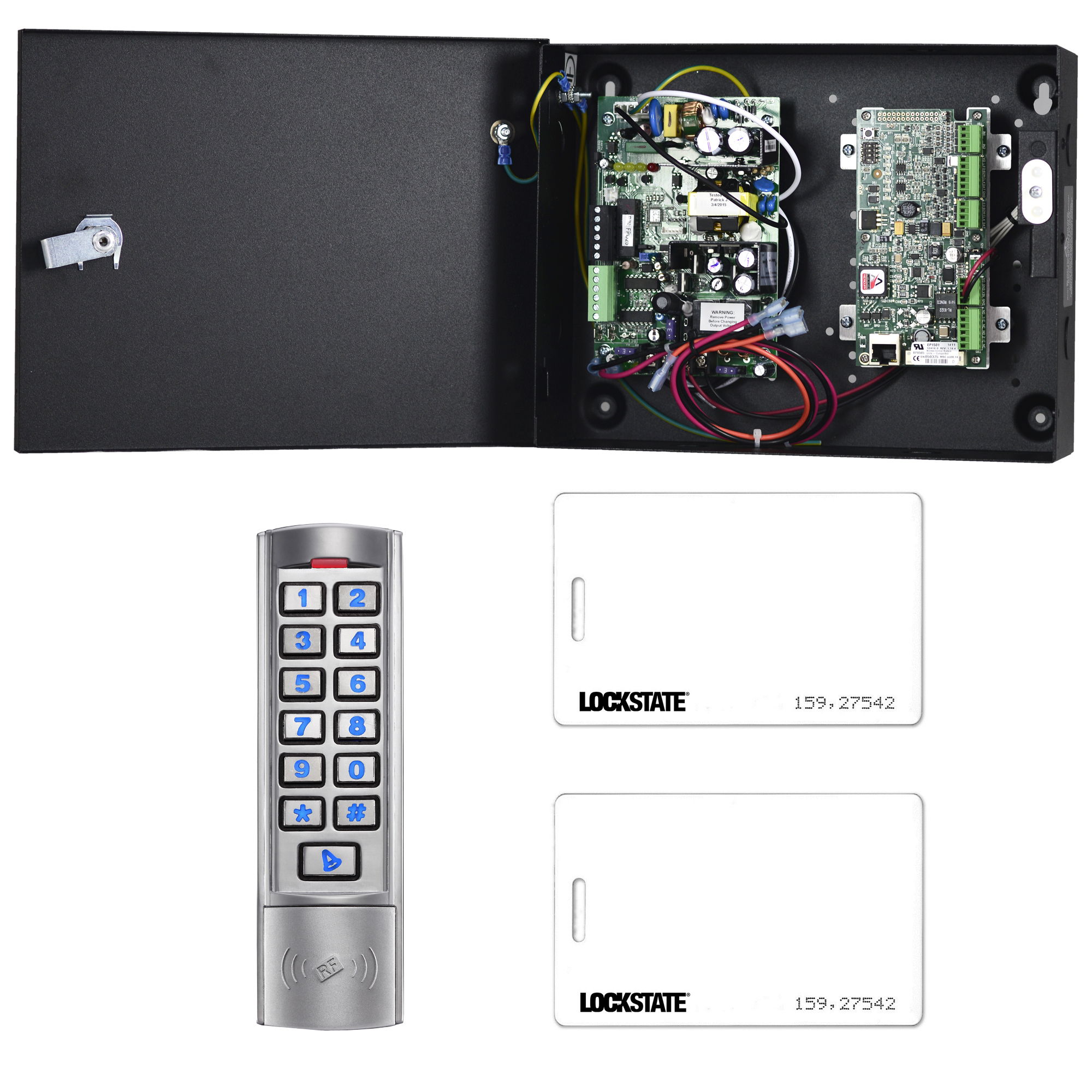 Includes control panel, RFID keypad and cards
230V mains powered
Connects to router via ethernet cable
Syncs with Wi-Fi locks
High traffic common door solution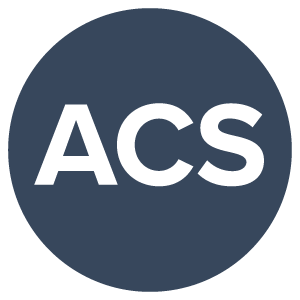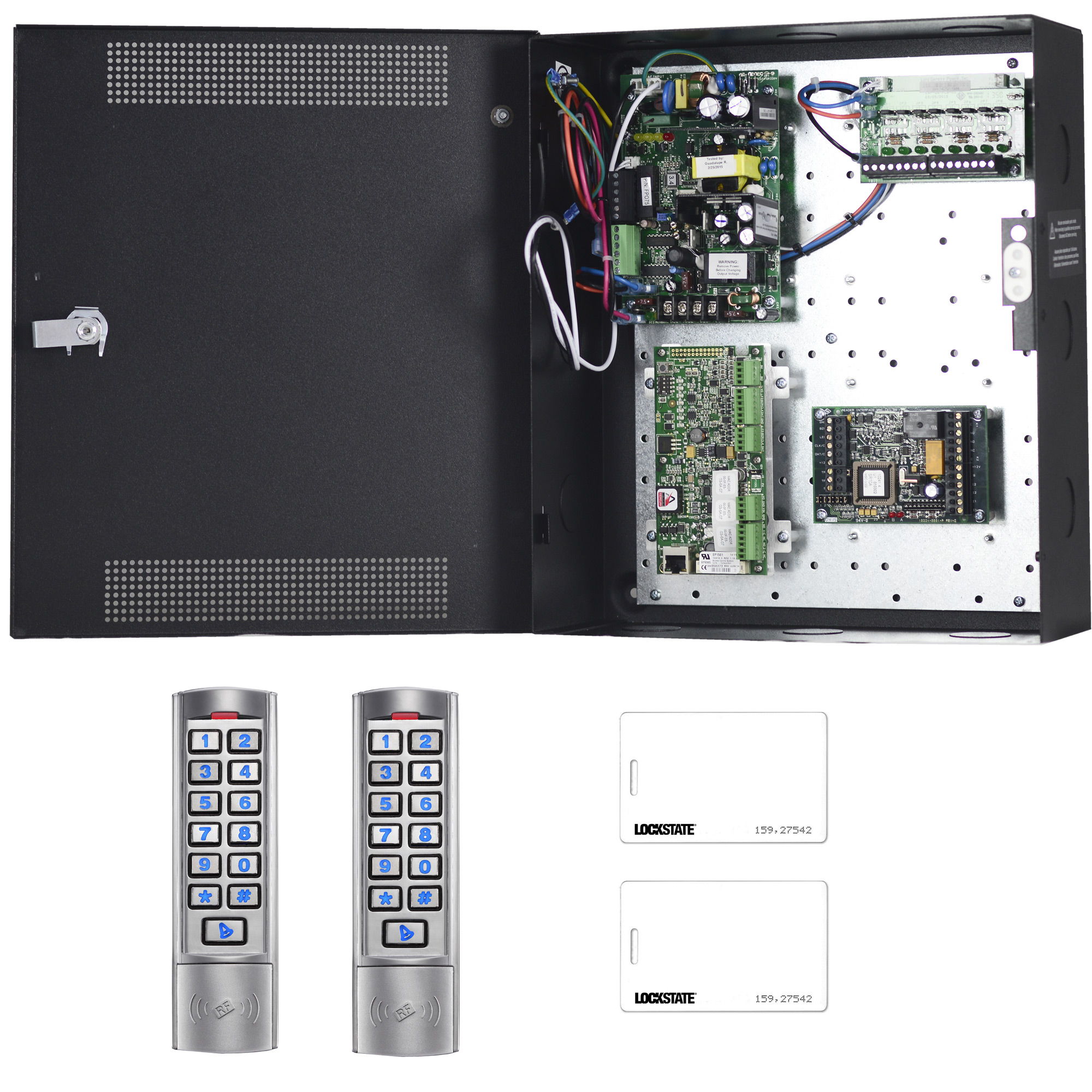 Inlcudes panel, 2 RFID keypad readers and cards
Use existing electric strikes
Integrates with fire alarm systems
Connects to router via ethernet cable
High traffic common door solution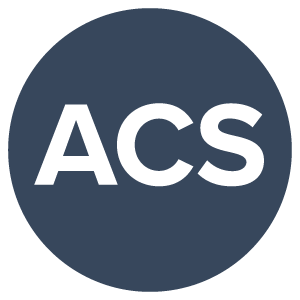 LockState's RemoteLock ACS™ combines the power of Ethernet enabled access control panels with our always on Internet Control Portal.
Using the LockState portal our end users can monitor activity, modify user privileges, and review logs all in real time from any computer with internet access.
RemoteLock ACS™ gives you the flexibility, versatility and reliably to provide your building with complete access control.
ACS Kits include control panel, RFID keypad reader, RFID cards/fobs.
Compatible with existing electric strikes and magnetic locks.
Can integrate and sit alongside existing buzzer entry systems.
Manage access online via the smartCONNECT portal - Subscription required.
Group doors and create advanced schedules.
Intgerates with airbnb when used with Wi-Fi locks.
Professional installation recommended.
Watch to learn more about ACS